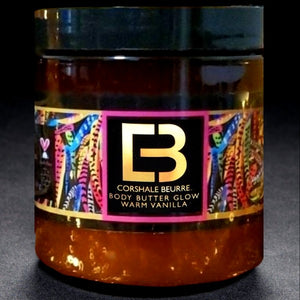 Even without the added shimmer, our enriched African shea Glow butter is still a special treat for your skin and senses.
Our moisturizing glow butters slay dryness, add a golden luster to your skin and leave your it feeling silky and lightly scented.
How to use: Apply a small dollop directly to your body and/or face. A little goes a long way, so don't use too much. Rub into the skin until the the butter is fully absorbed. Pay particular attention to your feet, hands, elbows and knees, regions that tend to get dry.
Ingredients: Enriched African Shea Butter, Fragrance.
8oz 100% vegan. Cruelty Free.